EXPOSITION A ARGENTON SUR CREUSE EXHIBITION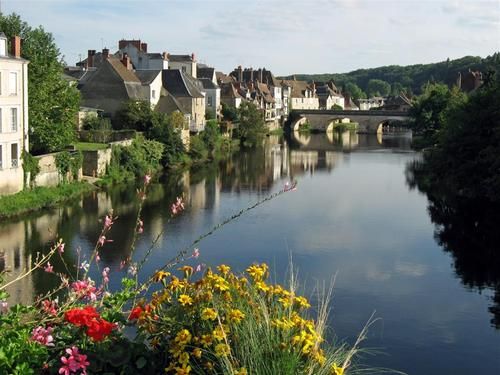 Pendant plusieurs années, j'ai participé aux expositions à la CHAPELLE ST BENOIT

Since several years, I have participated at exhibitions in CHAPELLE ST BENOIT
I like to discover this town Known as the "Venise du Berry' . The beautiful medieval houses with old balconies overlooking the river in Argenton and the red or grey roofs can still be seen. Along the Creuse, we can still see the old mills, the Moulin de Bord and the Moulin de la Varenne. The picturesque street of La Coursière lead us to the top of the hill where the little chapel of the Bonne Dame stands.
Don't forget to visit the shirt and masculine elegance Museum one of the major starting points for tourism in the region.