THE VALLEY OF THE KINGS HISTORIC ROUTE
This important route along FRANCE's longest river, the LOIRE, has been used for centuries. The valley is associated with the kings of FRANCE, who from the time of the Capets, established their expanding dynasty in ORLEANS before deciding to make PARIS their capital. The valois and Bourbons were frequent visitors as the Loire Valley was only two days ride on horseback from PARIS. Although the magnificient Loire Valley well deserves its evocative name of « Valley of the Kings'. It's also an important economic thoroughfare. It was here too that architecture as well as the art of living flourished and it remains a melting pot for thought and the exchange of ideas.
GIEN
Castle 15th c.
Anne de Beaujeu, countess of GIEN and elder daughter of Louis XI, commissioned this large royal castle buitl from brick and stone – a remarquable building which, like the château d'amboise, was a forerunner of Renaissance architecture. Joan of Arc slept here, and François 1er also spent time here. The château houses the renowned Musée International de la chasse with 15 galleries filled with hunting art and techniques from around the world. An interesting collection of objects, weapons, engravings and paintings by Desportes and Oudry can be seen.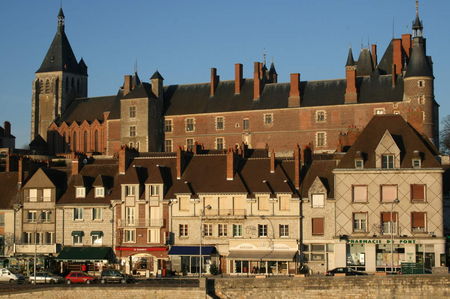 BEAUGENCY
In the heart of a medieval city this fine ensemble, consisting of an impressive feudal keep and a vast living block, celebrates the memory of Dunois, companion in arms of Joan of Arc, who made his home here for 17 years. The museum houses riche collections of traditional clothing and tools, religious objects, liturgical clothing, ancient toys and games scattered through all the rooms in the castle.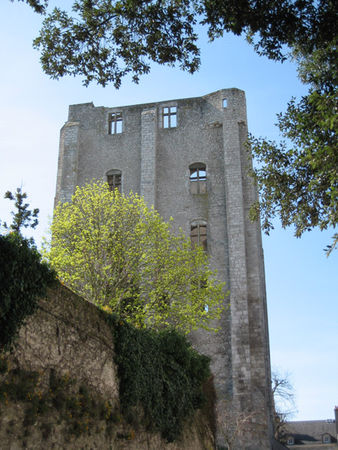 LA FERTE SAINT AUBIN
One of Sologne's major strongholds, this castle in stone and red brick, with its moat and fine period furnishins and tapestries, was used by director Jean Renoir in filming La Règle du Jeu. It provides a lively panoramic overview of 17th C. architecture, and its vast old kitchens are staffed by costumed actors. The enchanted island is a paradise for children who can play in the wooden houses built to a child's scale.The tour is punctuated by various entertainments, including the Ile Enchantée (Enchanted Island) for younger visitors and demonstrations of cooking the traditional way.
The current castle with its essentially classic styling, owes its renaissance to the strong will of its owner who has restored it to its former glory.