and in french version
et aussi sur EDILIVRE :
Sélectionner le livre en dessous à gauche du titre. Select on the left side the book beside the title Le Pays Basque.
With this little watercolour book , Lodya made discover the Basque country in the course of pages, the sweetness of valleys, facades decorated with garlands of suspended hot peppers, houses half-timbered labourdines, the rock of the Virgin, both twins the former old first harbour tuna boat, the authentic rack train and pottocks (small horses) villa of author of Cyrano de Bergerac, the major stage of the pilgrimage towards St Jacques de Compostelle, La Maison de L'infante....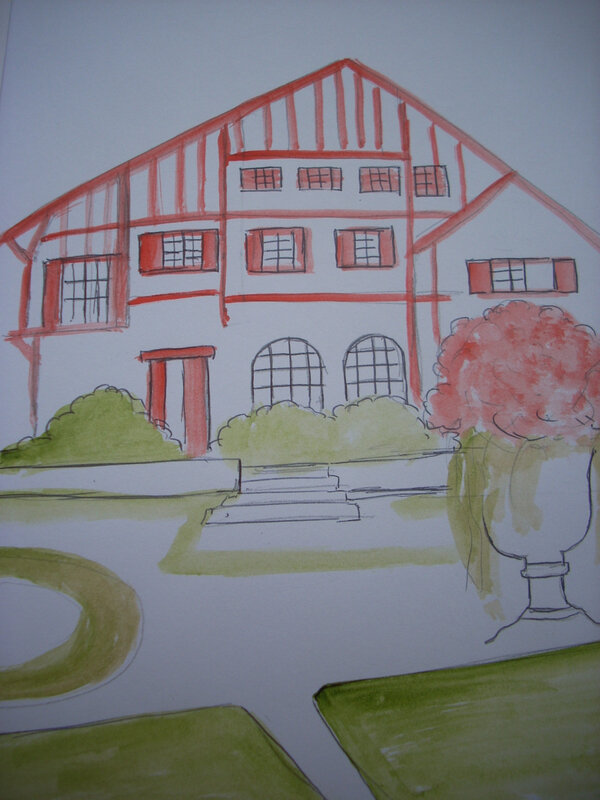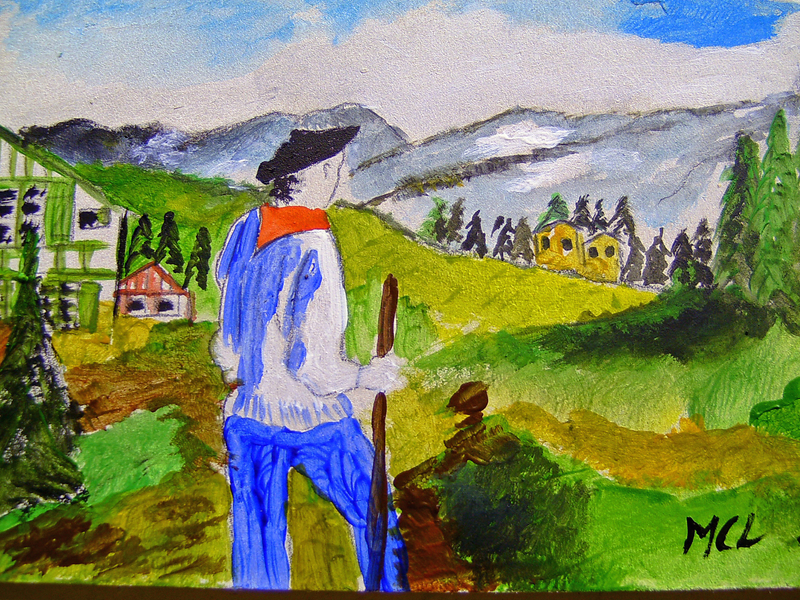 LE PAYS BASQUE dessiné par LODYA
Pays Basque drawings by LODYA
A 3 km de Saint-Jean de Luz - Visite du parc et du chateau
3 km from Saint Jean de Luz visit of the park and the castle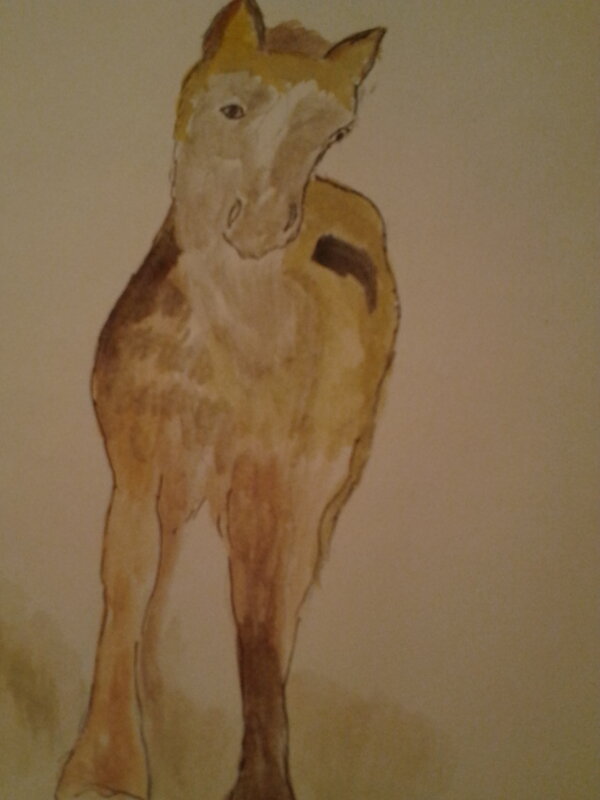 Pottok , chevaux basques sauvages. Nous pouvons voir ces petits poneys qui vivent en liberté.
Pottok wild ponies, typical of the Basque Mountains. We can see pottoks, small ponies which live in liberty.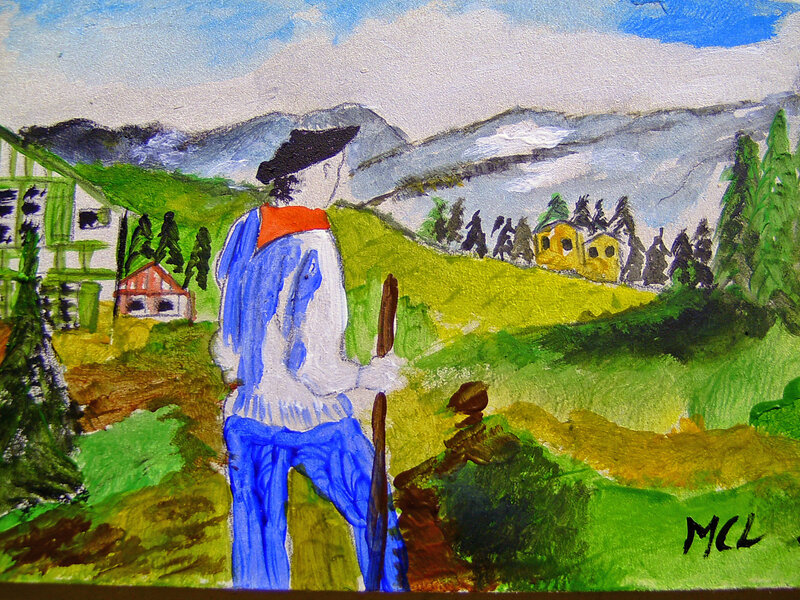 Dans les montagnes basques
In the basques moutains